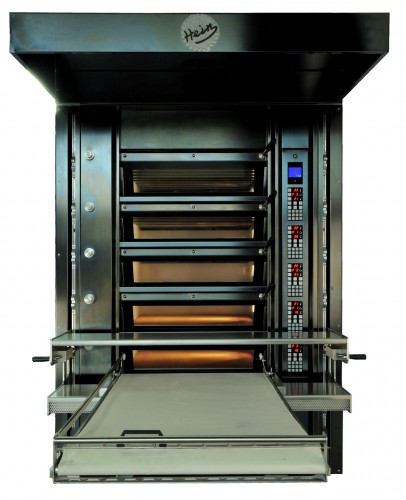 HEIN LIFTMASTER
Load with:
A completely clear hearth in front of the oven.
Free access to the stages in terms of height and width.
Safe, ergonomic handling, and two sides.
Easy loading and unloading for the back.
Aesthetic structure built in the oven.
Easy maintenance and cleaning.
The new HEIN LIFTMASTER is also adapted to the other oven brands. 
---
The scheme of operation

---
Advantages
Technical and safety aspects inspected by the German TÜV
All visible parts executed in stainless steel
Free from hard-to-clean corners
---