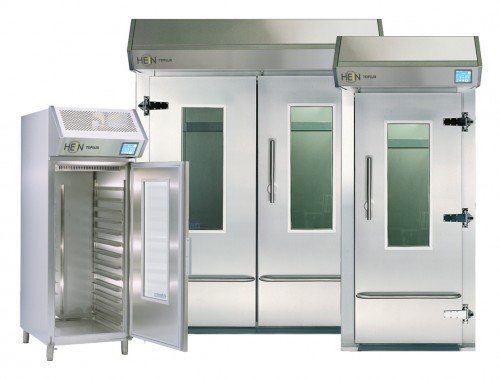 COOLING TECH TOPLUX
TOPLUX, CUSTOMISED REFRIGERATION INSTALLATIONS
 
A complete range of solutions in the field of cold storage technology.

Controlled fermentation, freezing and deep freezing are required more and more in modern bakeries.
The cold storage technology presented by HEIN forms a generation of highly efficient, easily programmable units with an excellent quality/price ratio.

The HEIN TOPLUX rang includes:
Controlled fermentation units,
cold storage units,
freezer units,
deep freeze units and
deep freeze tunnels.
---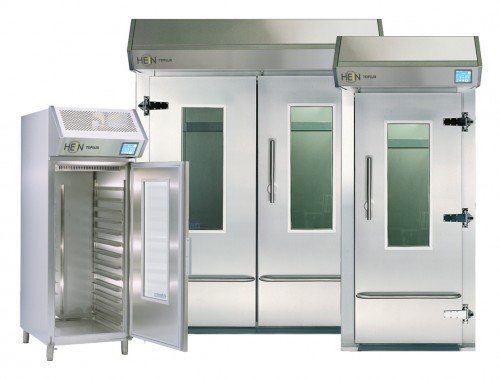 EIN SUPRACOOLER, the unique refrigeration group with 100% efficiency.
Constant air humidity at 92%
No loss of humidity in stored products
Only one defrosting process a day
Extremely economica
---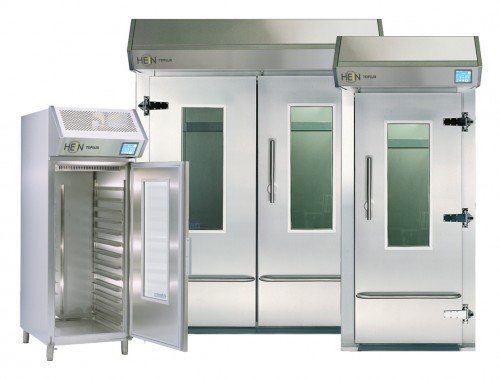 Prize-winning PID (proportional, integral, differential) control
Precise, constant control, as required, of the relative humidity of the air, heat and cold. This was awarded the highly coveted DBZ Iba Trophy for remarkable innovations by an independent jury.

With all the TOPLUX range, the air circulation speed is regulated, as required, in 200 (!) stages. (2 to 3 speeds for conventional units). This again results in considerable energy savings and prevents the dough from drying out.
---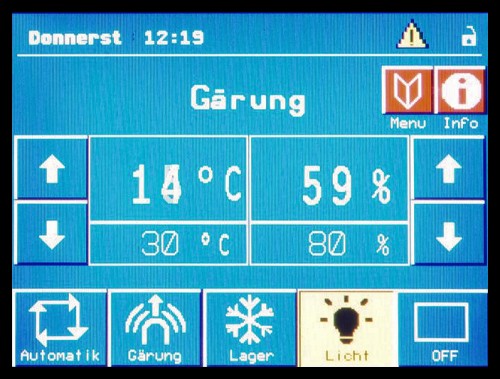 YOU are in control of the technology.
HEIN cold storage technology helps you "earn money while you sleep".

The Hold cold storage system is extremely simple to use. You can set all the necessary parameters with the greatest of ease.

They are clearly confirmed on the display. Daily and weekly programmes can be reproduced.
---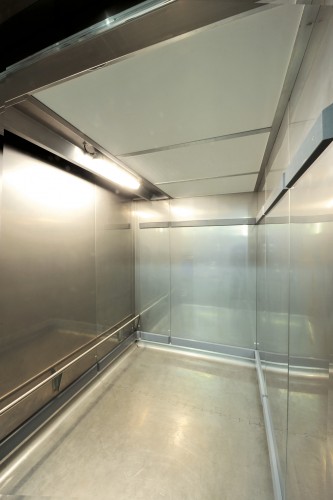 Advantages
Durability and ergonomics:

The humidity contained in the air condenses on the cold parts as of a difference in temperature of 10°C.  As the cold is always at the lowest point, humidity will necessarily condense on the stainless steel hearth, making it slippery and dangerous.

The electric underfloor heating of the automatic cells prevents condensation and thus the dangers.
The cold cannot go through the floor, in spite of a thickness of only 26 mm.
No need to "bury" the hearth of the chambers (reduction of costs), because the small difference in height (26 mm) can be overcome by a ramp. This does not hinder the traffic lines and entrance of trolleys. You can move virtually on an even surface. 

Hygiene :

The hearths of our chambers in the tank bottoms (rounded corners) made out of stainless steel 3 mm thick can be cleaned in accordance with the HACCP regulations. The heating of the hearth prevents condensation of humidity and consequently the formation of rather unappetising mud due to the flour residues carried on the soles of the shoes of the employees. 
---