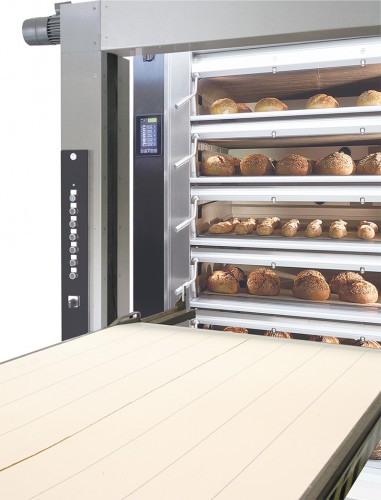 HUBILUX,  SEMI-AUTOMATIC SUPPLY AND UNLOADING SYSTEM
With the HEIN HUBILUX semi-automatic supply system, we have designed, on the one hand, an apparatus that facilitates work near ovens and while making it more agreable, and on the other hand, we have optimized the process of the various production stages to reduce costs and contribute to product quality.

Make yourself your life easier, increase your productivity and in the maintime improve the quality of your products!
---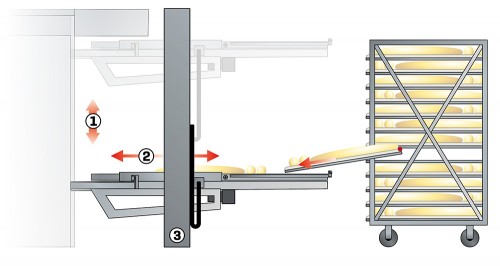 Avantages
Motorized motion sequences:
1) Up / Down
2) In / Out
3) The Hubilux can also be delivered mobile for use in front of 2 ovens.
---