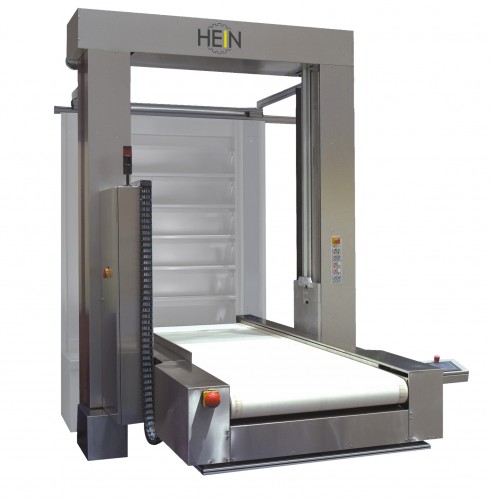 SPIDER, AUTOMATIC SUPPLY AND UNLOADING SYSTEM
With the HEIN SPIDER automatic supply system, we have designed, on the one hand, apparatus that facilitates work near ovens and while making it more agreeable, and on the other hand, we have optimized the process of the various production stages to reduce costs and contribute to product quality.

BY WORKING WITH THE HEIN SPIDER AUTOMATIC SUPPLY SYSTEM, with one or several ovens, you will save up to 70% of your time compared to manual loading and unloading processes. In addition, HEIN SPIDER is always ready, never on leave of absence and is operational 24 hours a day.

Make yourself your life easier, increase your productivity and in the maintime improve the quality of your products!
---